The Checkpoint Grading interface is appropriate for simple, low-precision grading – for example for attendance of completion of laboratory modules.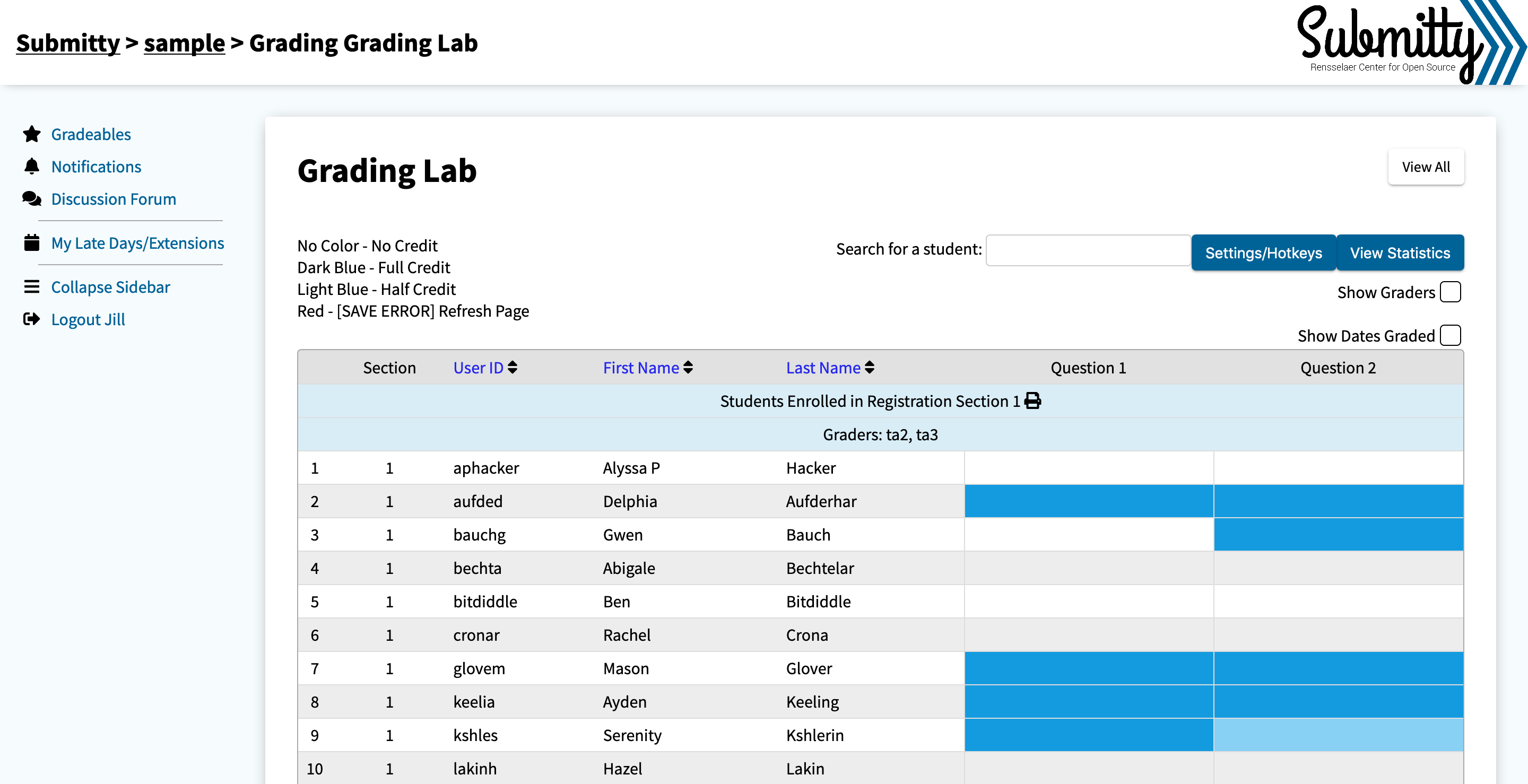 The TA clicks once to give the student full credit (dark blue), or the TA clicks twice to give the student half credit (light blue). A triple click returns the box to zero credit (white).
Instructors and Full Access Graders can view the timestamp and grader for each awarded checkpoint.
See also Numeric / Text Grading and Rubric Grading.